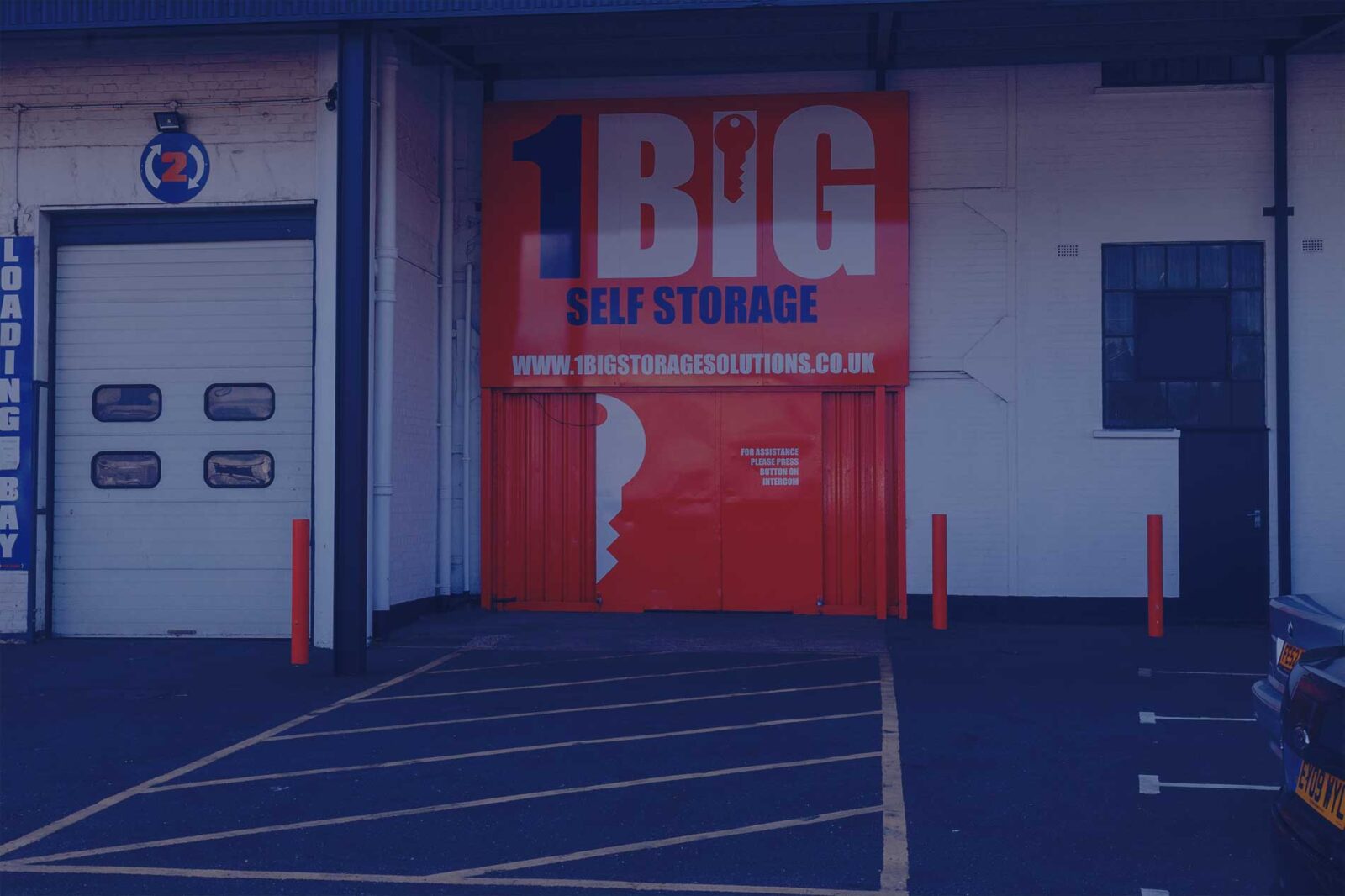 Personal & Business Self Storage
1 BIG Storage Solutions offer personal self storage, business storage as well as serviced office rental space for you in Tilbury, Thurrock in Essex so we are conveniently placed for any Basildon, Thurrock or Southend based householders or businesses

Essex Self Storage
COVID-19 OPENING HOURS DURING LOCKDOWN
     Whilst we remain open during the lockdown, we will be running on a booking system that can be done through our Facebook or through phoning us. Following government guidelines, we will only be allowing essential travel to the storage units and those that can travel under the government guidance.
Monday: 8am – 5pm
Tuesday to Friday: 8am – 6pm
Saturday: 9am – 1pm
Sunday: Closed
1 BIG Storage Solutions are Thurrock's largest self-storage company based in East Tilbury, Essex. We offer self-storage for personal & business use as well as office premises that are available to rent for any length of time. Whether it be 1 week, 1 month or more than 1 year we can accommodate your storage needs.  Catering to business and personal customers in Thurrock, Essex, we provide self storage for all Essex's homeowners and businesses.
Because we are based in Tilbury, Essex, we are conveniently placed for any Basildon, Thurrock or Southend based households and businesses that require extra storage space to store furniture, stock or equipment.
We are a very successful company that gets recommended by our previous customer's time and time again. Here is why:
WE OFFER
Discounted Storage Offers

Lowest Price Guaranteed

Secure Storage

24 Hour Accessible Units Available

Open 6 days a week

Fully Alarmed Premises with CCTV & Access Control Systems

We Sell Boxes, Bubble Wrap & Protective Covers
Easy, Safe, Secure Storage in Essex
As a home owner, you may need to store your personal items, possessions or paperwork whilst you move home. Your goods & valuables can be stored in one of our safe storage unit instead of being placed inside your new loft or garage, never to be found again once everything else has been stored in there. It can be stored in a safe place giving you the option to move everything in over a longer period of time. Ideal if you want to decorate your home before you move in properly. You may be going to university or travelling and would like to store your furniture somewhere safe until you return. We can supply everything you need including small, medium and large boxes as well as bubble wrap and tape.
If you need more space due to your family growing, then you may want to store many items that you have in your home into storage. It may be because you do not want to dispose of them as they are sentimental to you and your family but you have nowhere to keep them for the time being in your home. Whatever the reason for needing extra storage, our purpose built storage facilities can house your belongings safely and securely for as long as you need it to. Many online sellers and small businesses take advantage of our storage facilities. They use the storage units to keep their stock in until they require it. It can be easily accessed 24 hours a day and we can even take delivery of your stock when you are not around to do so. We can provide the most ideal solution that fits your business, or your personal needs.
Read More
Please Complete our Contact Form for Self Storage Enquiries