At 1 Big Storage Solutions, the best self storage company in Thurrock, Essex, our aim is to make things easy for new start and existing companies, with flexible office space to hire, to suit whatever business you are in.
We have various offices that range from 150SqFt to 575SqFt. A combinations of suites may also be available on request if you are looking for something bigger so please contact us for more information if you are interested in hiring out our office space in the near future.
Modern & Fully Serviced Essex Based Offices
We can offer all our clients with super-fast broadband/Wi-Fi when hiring any of our offices. A telephone service can also be included.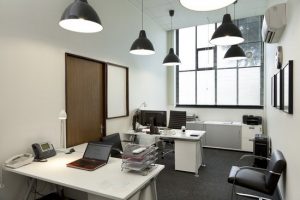 Our easy in – easy out terms, allows you the flexibility to hire your chosen office either long term or short term giving just 4 weeks notice, if you choose to leave. There will be no long term commitment or penalties. Of course 1 Big Storage Solutions is confident that once you have located your business here, you will want to stay.
1 Big Storage Solutions is located in a Grade 2 listed Building, situated in East Tilbury, Thurrock, Essex with ample parking space. Our location is well lit in the hours of darkness and has easy connections to the City and surrounding areas. The site operates 24/7 with on-site security in the evenings and weekends.
For further information or to make an appointment to view, just fill in the call to action form on this page and one of our advisors will contact you to discuss your requirements in full.
For further information please email info@thamesenterprisecentre.co.uk